Quality, service and dependability are important to you. In the public sector, you need a trusted partner that you can count on to reliably provide landscape installation and maintenance services year-round. High Quality Landscape Services is here for you to help you in meeting your goals of serving your constituents and stakeholders.
We provide professional services in the areas of highway and road maintenance, municipal landscape maintenance, educational facility maintenance, and public works contracting. We strive for exceptional customer service and are a trusted service provider with a dedicated and professional team, reliable equipment, and state-of-the-art technologies.
We are an experienced, full-service landscaping contractor that has been in business since 1973. For more than 45 years, our customers have relied on us to professionally perform landscape maintenance, vegetation management, landscaping installation and construction, tree care, irrigation services, and chemical services including fertilization, pest control and weed control.
We are dedicated to creating beautiful landscapes and providing you with exceptional service. Call on us today to experience the High Quality advantage
Top Dallas Landscaping Company for Schools, Municipal Landscaping and Public Works
We are proud to be one of the top Dallas landscaping companies, serving the local area of Dallas, Grand Prairie, Plano and beyond. We have a team of experienced landscaping pros that are dedicated to providing excellent customer service and quality work. We strive to provide our customers with the best landscaping services in the area and to make sure that our customers have the best experience possible.
Professional Landscaping Service in Dallas, Plano, and more.
Our landscaping services and landscape construction are top notch and have earned us the title of one of the best landscaping services in Dallas. We provide lawn maintenance, landscape enhancements, and outdoor living spaces that give your property a unique look. From University Park to Park Cities, Highland Park, Plano, Richardson and Allen, we serve all North Dallas area cities and surrounding communities.
Full-Service Landscaping Contractor for Public, Government, Residential and Commercial Clients
As a full service landscape company, we have been providing our Dallas landscaping services for over 10 years, and our clients love the amazing job we do to their yards. We offer landscape maintenance programs, tree services, tree trimming, and landscape drainage for government, commercial and residential clients. No job is too big or too small for us!
Experienced Landscape Professionals for Design, Lighting, and Irrigation Needs
Our landscape team is experienced and knowledgeable in the landscaping industry and are here to help you with all of your design and lighting needs. We also offer irrigation systems and sprinkler system installation services to ensure that your future landscaping needs are taken care of. Our team is dedicated to providing excellent outdoor space solutions to our clients in Highland Park and the surrounding communities.
Professional Landscaping Services for Government and Public Institutions
When it comes to weekly maintenance, lawn fertilization, and a broad range of landscaping services, we are the top choice for government and public institutions among landscaping companies in Dallas. Our full service offering includes lawn fertilization, design services, artificial turf, tree pruning, sprinkler systems and more, all delivered with excellent job results. Our previous customers have been highly satisfied with our professional landscaping services, water management, and reasonable price.
Government Landscaping Contractors
Our family owned business is the perfect choice for government and public institutions looking for quality work and excellent service. Our core values are to provide excellent service and customer satisfaction to every customer, whether it is a large or small project. We are experienced in providing design and installation services for front yards, home projects, brickwork and more.
Landscape Design and Construction Services in Dallas
We strive to bring public and government projects to life with our landscape design and construction services. Our experienced landscapers have the expertise to provide you with the perfect outdoor space for public parks, schools, libraries and other public outdoor areas.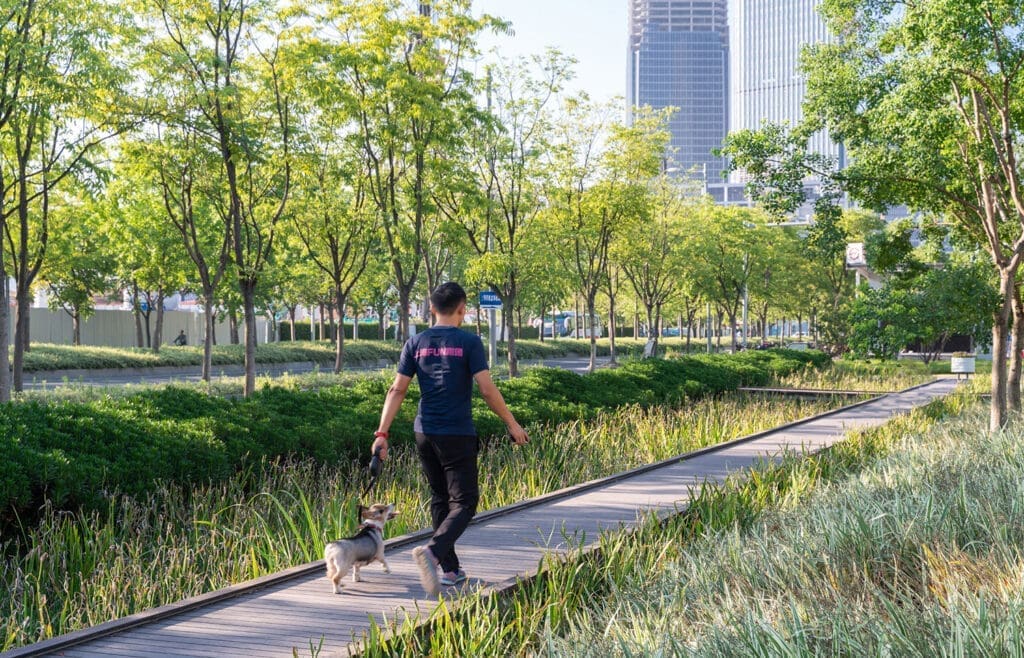 Vertical Gardens and Living Walls for Government Offices and Parks
A vertical garden in a public government office can bring a number of benefits. Not only can it provide a pleasant and aesthetically pleasing environment for employees and visitors, but it can also help to improve air quality and reduce energy costs. It can also help to create a more productive work environment, as the presence of plants can reduce stress and improve concentration.
Additionally, the vertical garden can provide educational opportunities for both staff and visitors, allowing them to learn more about plants and the environment. Finally, a vertical garden can also help to create a stronger connection between the public and their government office, as it can be seen as a symbol of sustainability and a commitment to protecting the environment.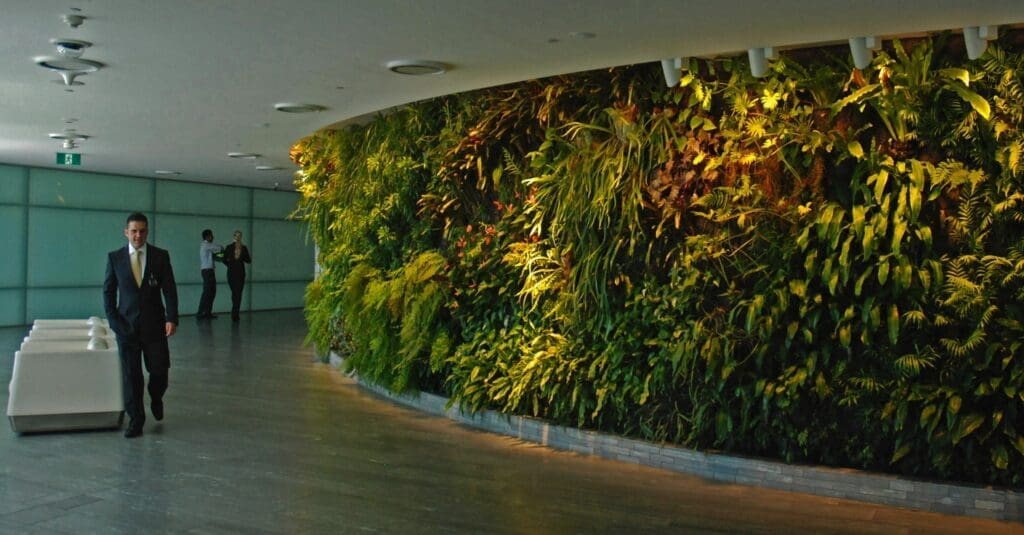 ---
To view our service areas, click here.
To call us, click here.
Tree Care
Healthy, beautiful trees can be a distinctive focal point and can add significantly to your property value. High Quality Landscape Services can size and select the proper tree to meet your goals and enhance the appeal of your property. We can then install and maintain your trees through proper pruning, lifting of the canopy, fertilization and pest control. Our professional, trained tree care specialists are experienced in all areas of shade and ornamental tree care.
View Tree Care