Answering the top 15 questions about tree trimming services in Dallas TX.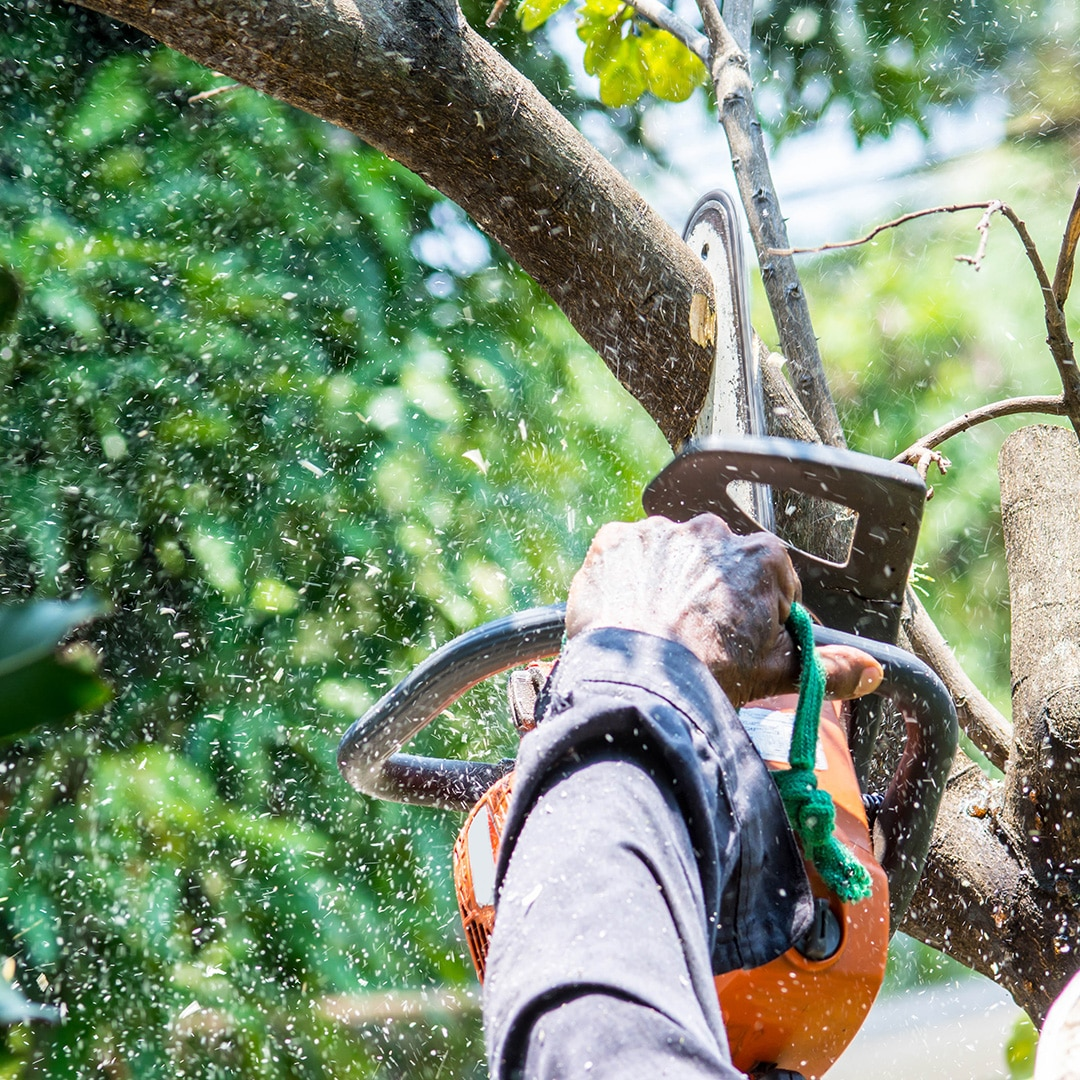 1. What is tree trimming?
Trimming is the technique of clipping and cutting branches strategically for three main purposes:
To maintain the visual balance and size of the tree.
To polish and groom the tree to your desired ship and size.
To help the foilage to grow back stronger and faster.
Trimming can also reduce the crowding of plants that have been planted too closely together.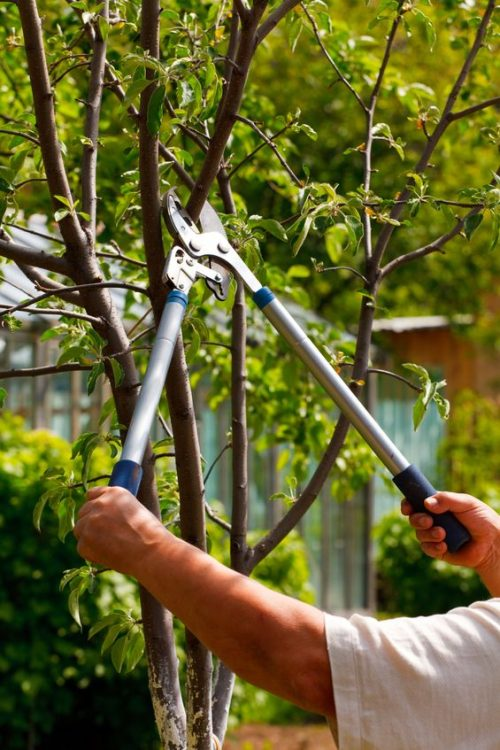 2. Do landscapers trim trees?
Many landscapers do offer tree trimming. Expertise, quality and prices will vary by company. Our team is trained and ready to provide excellent quality tree services to property owners and businesses in DFW.
3. What is the cheapest time of year for tree removal, stump grinding, tree trimming, and other tree services?
The most economic time of year for tree trimming and tree services is the wintertime.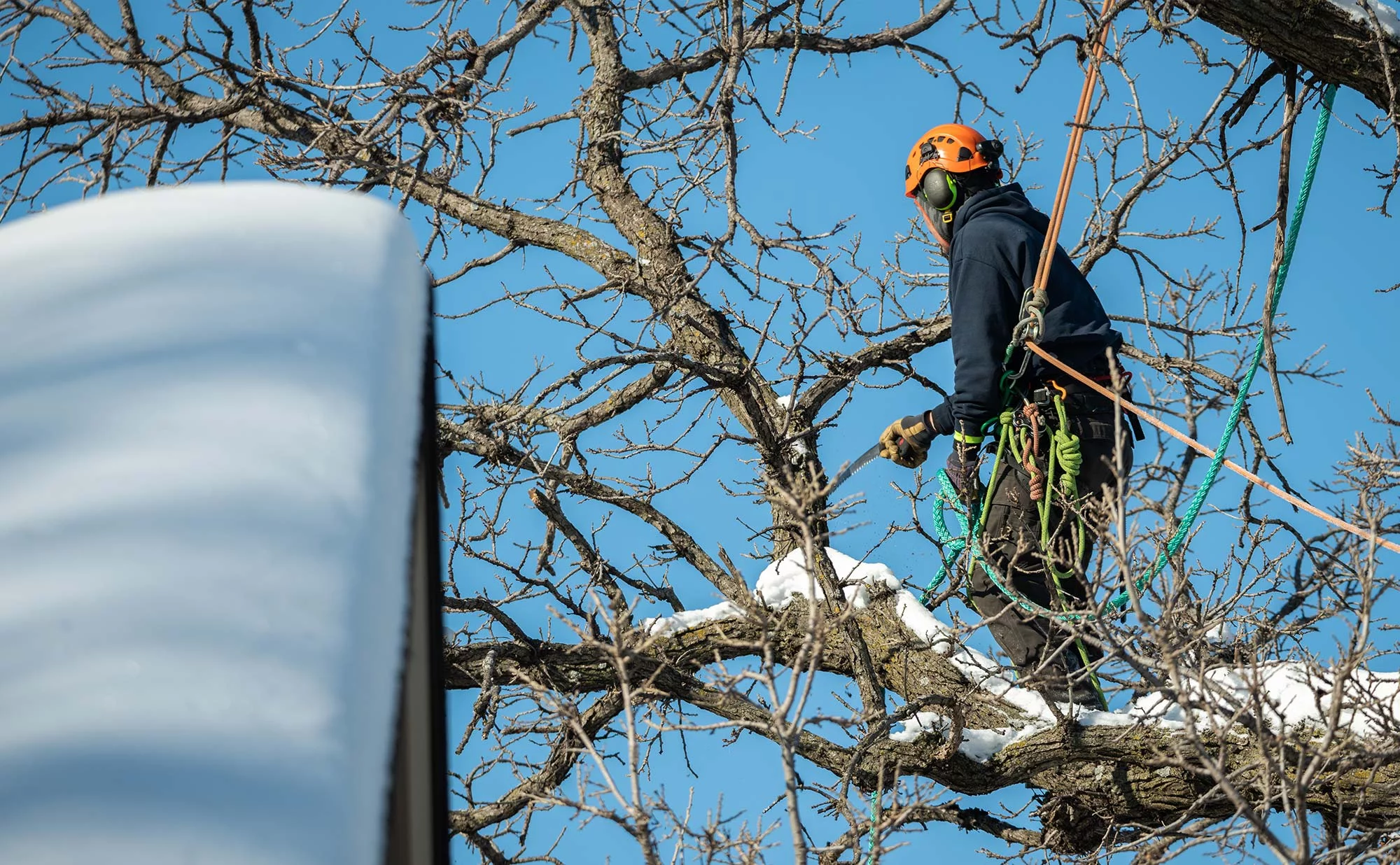 Since many landscaping companies' workloads slow down in the winter, they may choose to offer comprehensive tree trimming at special rates.
The winter weather also gives ideal conditions for tree trimming.
Since most trees are dormant during the winter, they are less susceptible to pests and potential diseases.
And if you're dealing with a dead tree, removal services in Dallas are also more economic during the winter time.
4. What does tree trimming cost?
Tree trimming costs are usually estimated by the size of the tree, canopy, amount of trees and project scope. In Dallas, you can expect a range between $100 for the smaller trimming jobs, an average of $500 for a typical job, and upwards of $800 for a large job.
Tree removal usually costs $200-$2,000.
5. Can I get a free estimate from a tree service business?
The process of getting an estimate for your trees should be straightforward.
Unfortunately, many landscaping businesses do not operate efficiently, and thus have the following problems: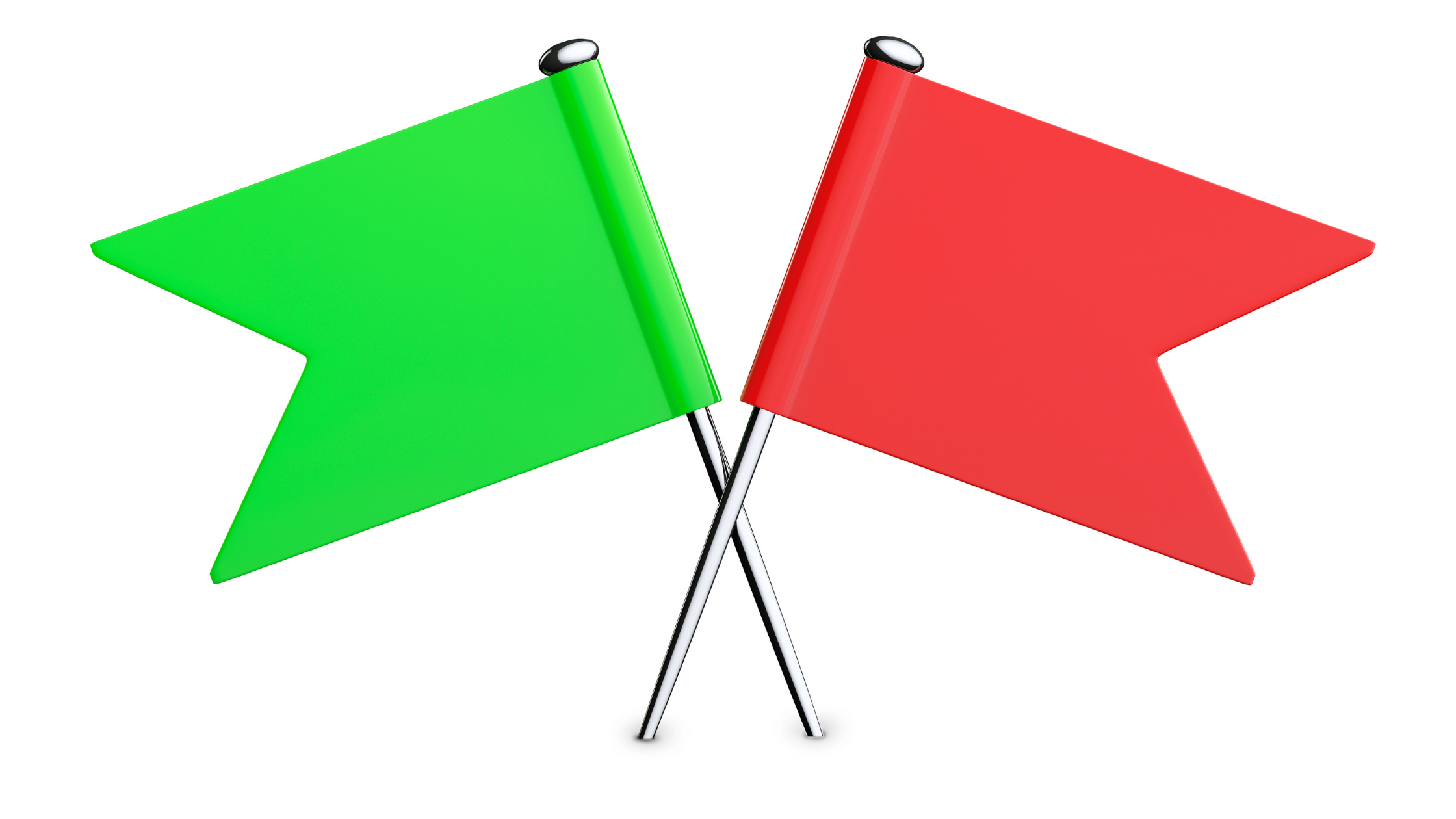 They take a long time to get back to you.
They are unclear about what criteria they will use to estimate the cost of your tree service.
The final price deviates drastically from what they originally estimated.
These types of contractor nightmares are typical of landscaping companies that have grown too big to provide quality work to each client. They have lost track of communication standards, what things have been communicated or not, and they have no consistent stance on processes or prices.
So how do you choose the right company?
To avoid dealing with these problems, contact a reputable landscaping company that provides free estimates. The three things to look out for, and to know if a company is dedicated to complete customer satisfaction are the following:
Their number is easy to find, and they answer quickly.
They are clear about the criteria they will use for the estimate.
They provide a solid estimate that remains consistent with expectations of a fair price.
Overall, to make the experience smooth for you, you want a company that communicates with you in a professional manner, has great customer service and is able to provide tree services including land clearing and debris removal at reasonable prices.
6. Is tree trimming dangerous?
Tree trimming can be hazardous. Tree trimming is a dangerous business when the trees are above a certain height and size. Professionals are dealing with heavy machinery and sharp tools that add to its danger.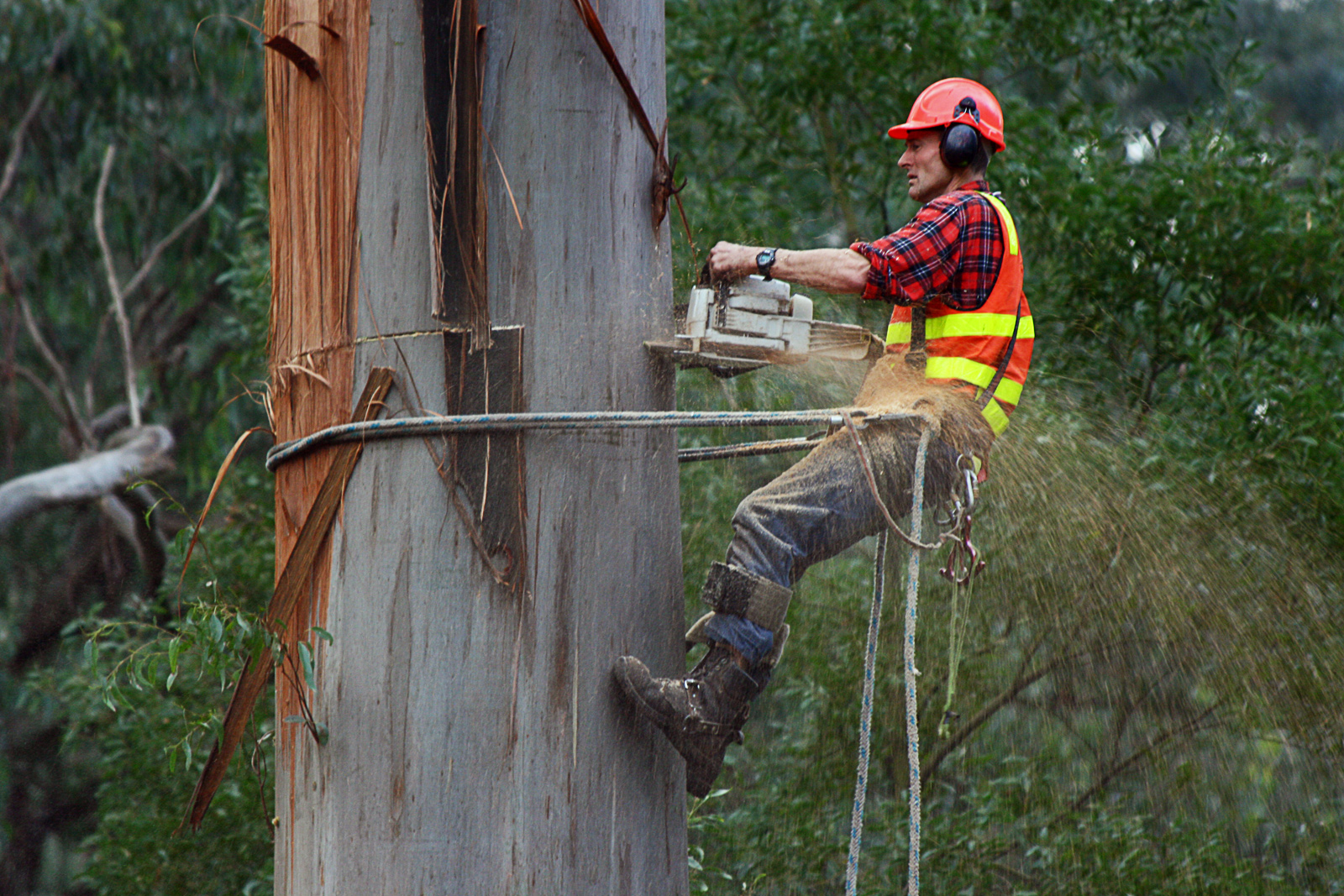 There is definitely risk involved for professionals, so it's important that they are well-equipped and insured.
Some extreme jobs can even require the use of a helicopter!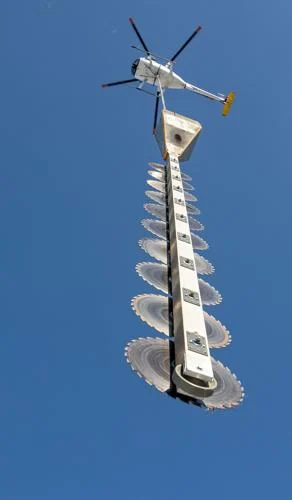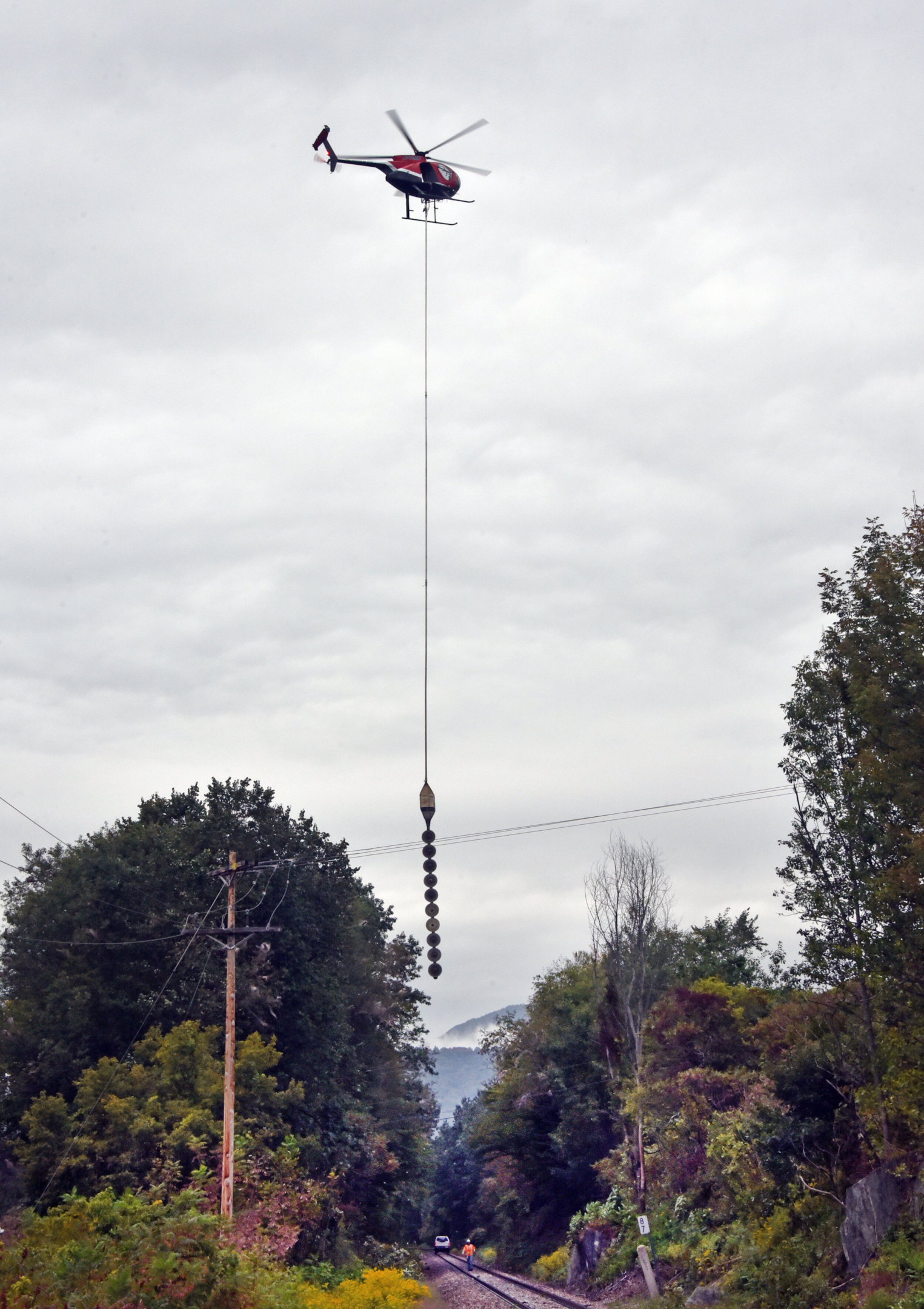 7. How often should I trim my trees?
This will depend on the age, size, and whether you have plant crowding.
Young and small trees might only need trimming and pruning once or twice a year. As the trees grow older, they grow more branches. Over time, the canopy can become too large or unbalanced and cause structural damage to its branches.
Trees that grow quickly (like maple trees, live oak trees, and elm trees) will need more regular pruning than evergreen trees.
Call us if you need help identifying your tree type and your specific needs.
8. How long does tree trimming take?
A tree trimming job can usually be completed on the same day it starts. Typically, you'll see a team of 2 to 4 professionals who will complete the job within a few hours.
9. What is tree pruning?
Pruning is the process of removing diseased or dead tree branches. Pruning can also be done on overgrown trees that might be crowding other plants.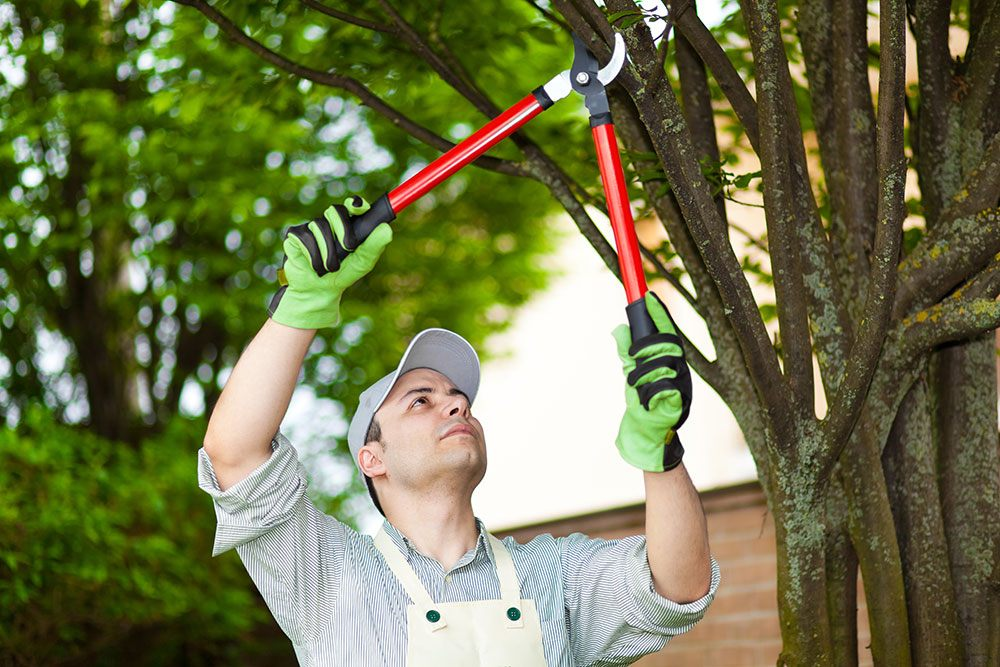 It can be difficult for the average person to know which branches need to be removed. This doesn't mean you need to be a fully licensed or certified arborist, but it does mean that, at the very least, you should hire somebody who has the knowledge and integrated skills to be able to deliver quality work.
10. What's the difference between trimming and pruning?
Trimming and pruning both make your trees look more visually balanced.
Trimming is more for visual benefits. Pruning is for the tree's long-term health.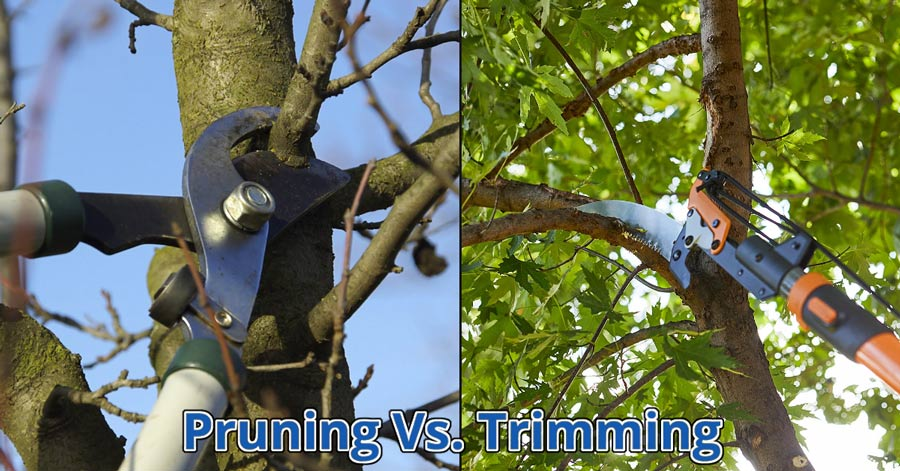 11. What is an arborist?
Arborists are tree experts. They are trained in the art and science of tree planting, tree care, and tree maintenance. They are able to identify and diagnose trees with precision.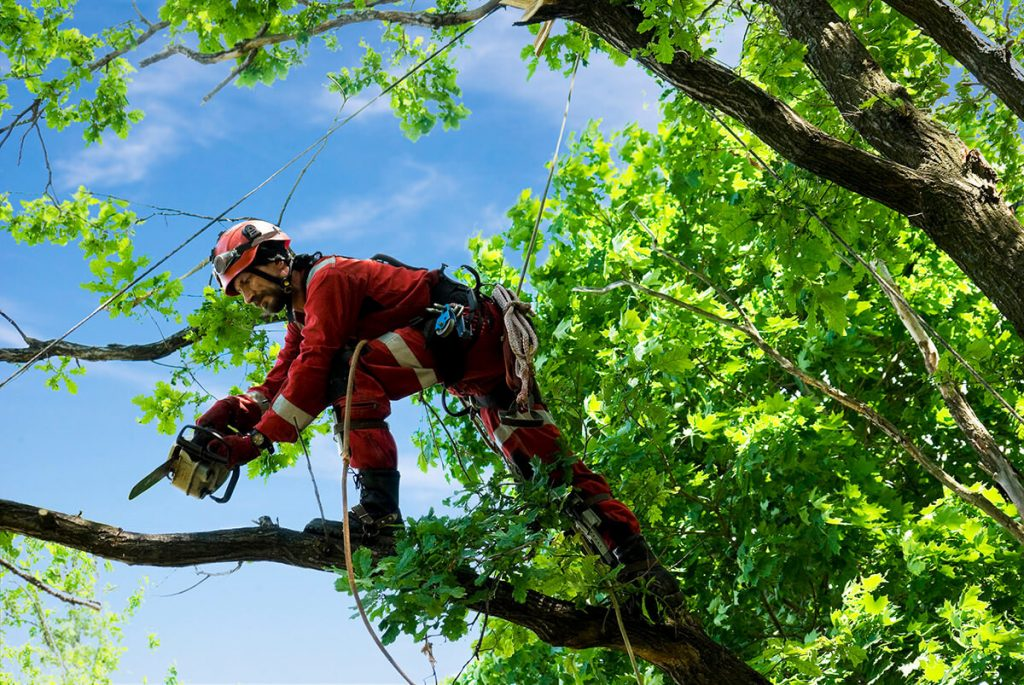 They are also referred to as tree surgeons or tree doctors.
They care for the development and well-being of trees, they can diagnose tree disease, and offer recommendations.
They are generally able to provide direction and consultation for seasonal care, and also provide technical services like pruning and trimming, fertilization, and pest and disease control.
12. Do I need to hire an arborist to cut trees?
Not necessarily. An all-around landscaping company is generally able to provide tree trimming. Hiring certified arborists when not needed may raise your costs unnecessarily. Plus, a license doesn't necessarily translate to good service.
Though some jobs might require someone with more specific knowledge.
A safe bet would be to first contact your local landscaper. They should be able to tell you whether your tree care needs are within their scope of competence. If not, they could refer you to a good arborist with more in-depth expertise.
13. What is the difference between an arborist, a tree surgeon, and a professional tree service?
An arborist can be considered more of the "brains" of tree care and maintenance, a surgeon is generally someone who specializes in the more heavy-duty removal of dead trees and hazardous trees, and a professional tree service provider is able to combine the best of both worlds to provide general tree care as needed.
Each has the tools and equipment necessary for the services they individually offer, their own specific set of clientele, and their own pricing structures.
14. What equipment does a tree service company use?
Generally, tree service companies will use appropriate work and safety gear, along with straps, pulleys, ropes, rigging plates, cable hoists, etc, and the following sharp tools:
For trimming:
Shears
Trimmer
Saw (Hand and Pole Saws)
For pruning:
Hand shears
Lopping shears
Saw (Hand and Pole Saws)
For removal:
Tree shears
Axe
Wedge
Chainsaw
Crosscut Saw
Stump grinder
15. Who are the best Dallas Texas tree surgeons?
High Quality Landscaping Service is a top-tier Dallas tree service.
At High Quality Landscape, we offer comprehensive tree trimming.
We are a locally owned Dallas tree care and landscaping company. We offer tree trimming, tree pruning, stump removal and stump grinding, tree installation, and all other landscaping services in Dallas TX, Plano, Frisco, Richardson, Highland Park, Allen, Grand Prairie, and the surrounding Dallas metroplex.
We take great pride in our work. And we guarantee an outstanding job.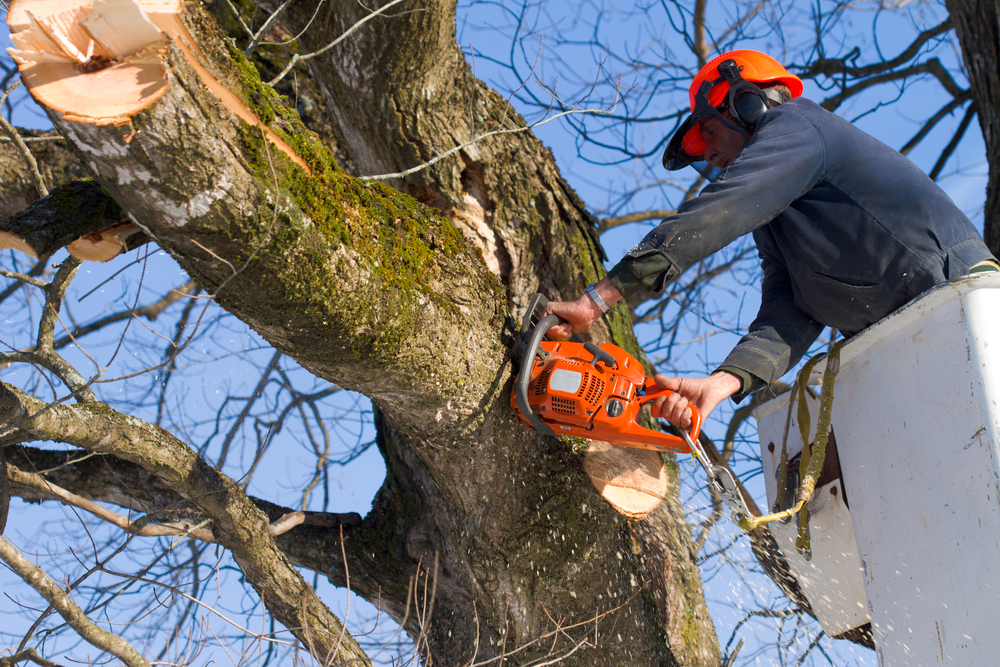 Looking for
"tree surgeon near me"?
Call us to get your free estimate today.
Service Areas
Dallas │ Richardson │ Highland Park │ Addison │ Farmers Branch │ Plano │ Allen │ Frisco